Ariana Grande Sends A 'Friendly Reminder' To Fans About Concert Behavior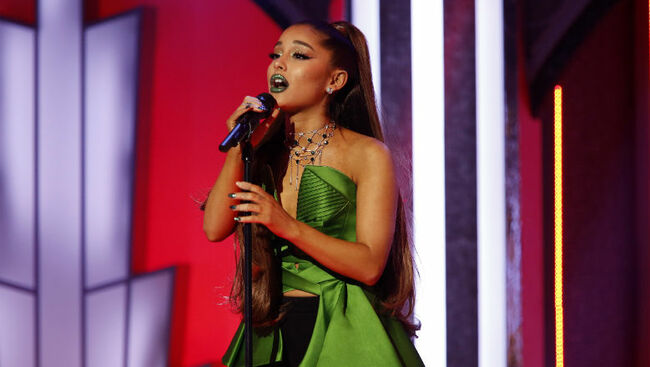 Ariana Grande is not feeling some of the behavior that is going down at her "Sweetener World Tour," and the pop titan took to her Instagram Story on Thursday (May 23) to sound off on the issue.
Deeming the note a "friendly reminder," Grande explained that her pit area fans should not be acting inappropriately with any of her team while at her shows. "Grabbing/touching people without their consent is harassment," the 25-year-old star wrote in the message. "Please do not put your hands on my photographers or friends or anyone you don't know for that matter when you're in the pit at my shows. It's never okay or funny. Thank you. (I can't believe this has to be said...but unfortunately it happens often...thanks for listening.)"
Grande's note arrived during a big week as the second anniversary of the 2017 Manchester Arena bombing took place on Tuesday. In her story, the singer shared a bee emoji in reference to the Mancunian emblem, which has been part of the city's history for over 150 years. Since the attack, it has been recognized as a symbol of unity against terrorism. 22-year-old Salman Abedi was identified as the bomber and responsible for killing 22 people and leaving more than 100 others with injuries at the show.